Office of Inspector General Website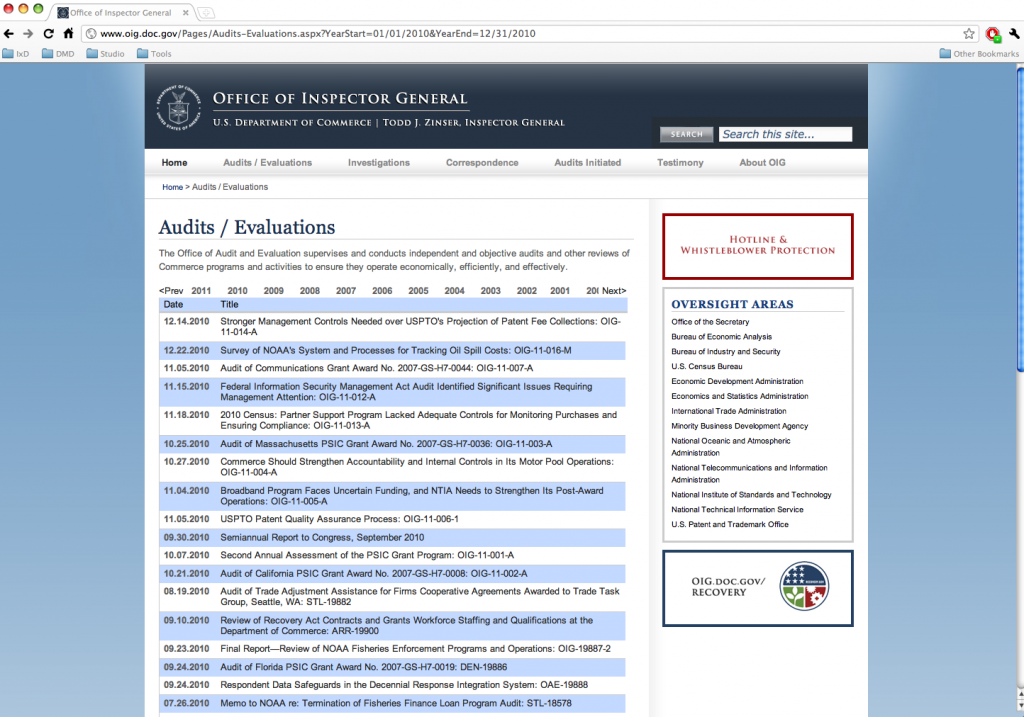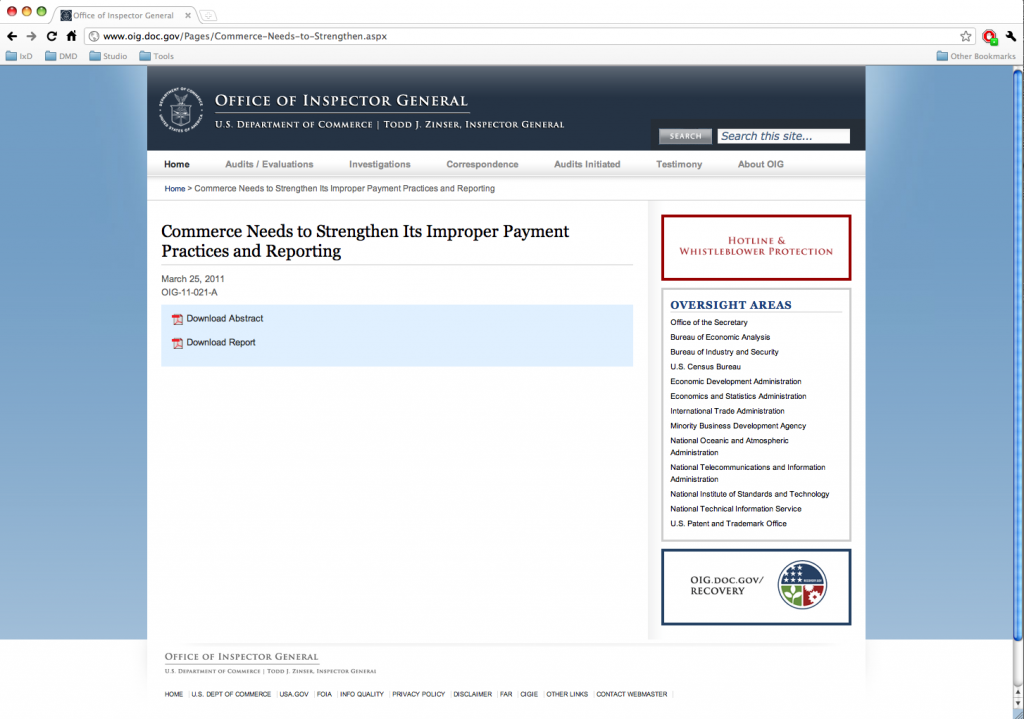 The Office of the Inspector General of the Department of Commerce monitors and tracks the use of taxpayer dollars through audits, inspections, evaluations, and investigations. The Inspector General keeps the Secretary of Commerce and Congress fully and currently informed about problems and deficiencies relating to Commerce's activities and the need for corrective action.
The Office of Inspector General reached out to me to redesign their website. The goal was of the front end redesign was to improve the user experience by streamlining the delivery of OIG reports. The secondary goal was to create a stronger bond between the U.S. Department of Commerce website and the Office of Inspector General website.
I worked closely with the team of developers and project managers from Planet Technologies.